Our Home Made Organic Ice Cream / Raw Ice Cream How To With Pictures
Posted On April 16, 2013
This is the look and state of our April 2013 home made organic ice cream / raw ice cream with how to guide, sourcing and pictures. It is summer and ice cream just fills in that need for cool raw fats and hydration and nutrition. Purist raw paleo dieters may not like this, but I have an entire house hold to feed. This organic raw ice cream was made possible via a convergence of our house hold contributions: SIL for her labor, ingenuity, and resourcefulness she also sourced the vanilla beans and vanilla extract. Wife, for her raw coconut sugar and sometimes we use raw cacao nibs. I buy the organic raw duck eggs, the organic raw coconut milk / organic raw goat milk / organic raw cow milk, the grass fed butter (Anchor brand), dash of sea salt / real salt / himalayan salt. Put them all together and we have raw organic ice cream that we can safely and confidently feed our children and the entire house hold. Add whatever other flavoring you want… sometimes mangoes, sometimes ube, sometimes leche flan, sometimes cacao tablea.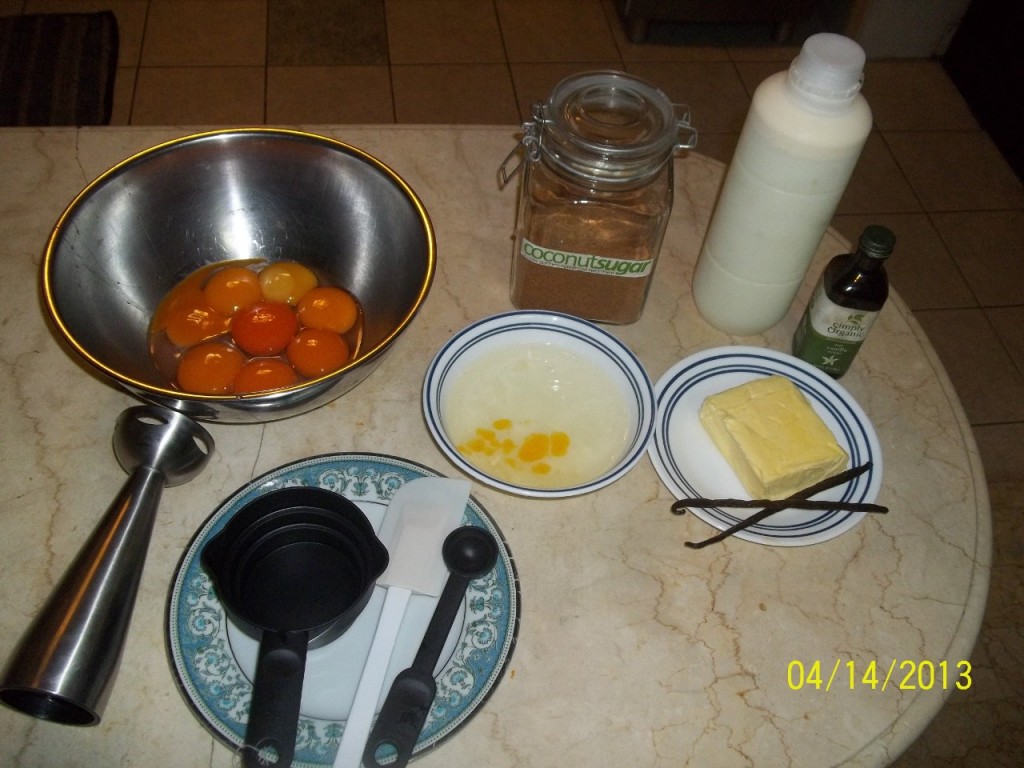 Here is a step by step guide in pictures how we made this new batch of raw organic ice cream:
1. Prepare the materials, take this group picture.
2. Mix the coconut sugar with the egg yolks, mix it with a hand mixer at low setting.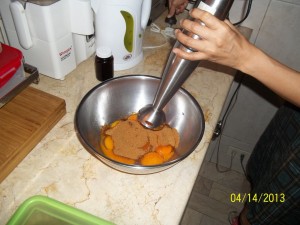 3. Mix the butter in the milk, add a raw banana, then add a dash of real salt / himalayan salt / sea salt.
4. Mix in Mix #2 into Mix #3.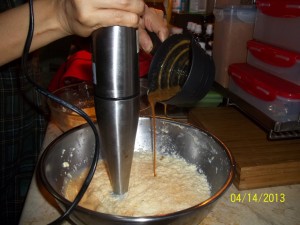 5. Mix in the egg whites.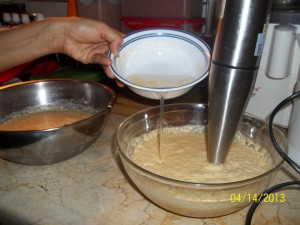 6. Pour into glass containers.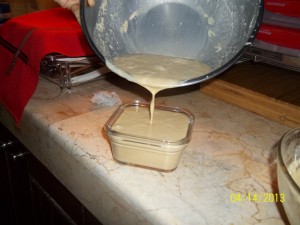 7. Put in freezer overnight.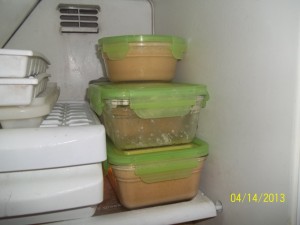 8. In the morning, defrost and re-blend. Add in other items you may fancy, such as mango bits, ube bits or leche flan bits, or raw cacao nibs.
Re-blending is important for the ice cream to taste creamy instead of icy.