Donate! Help me send my kids to school!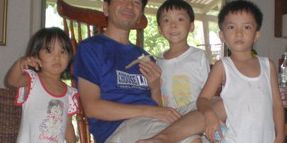 If the information on this site helps you and you would like to make a donation to MyHealthBlog.org, please use one of the options below. The amount you donate is entirely up to you.
Why donate? I want to spend time helping people by doing personal research, creating new blog posts, articles, and promoting this website — always with the intention of seeking and delivering the most effective final cures information for health problems.
If you want to support me, Edwin Casimero in my mission to educate people how to cure themselves, please make a contribution. Any amount is appreciated.
You can donate any amount via Globe G-Cash, send to 0905-340-7445.
Click on the button below to donate via Paypal.