Dingalan Roadtrip Summer Surprise Winner: Dupinga Picnic Grove Natural Spring River Pools by the Dumagat Indigenous People
Posted On April 9, 2013
April 6 and 7 was my drive to and from Dingalan Bay in Aurora province. On the way I passed by a long bridge and noticed a picnic type resort of sorts below the bridge with hundreds of people enjoying themselves in a nirvana of joy at this enormous natural mountain spring water gushing from the foot of these Sierra Madre mountains where this river starts / begins. The water starts here. These people get first crack at it. Says so right here on google maps (green arrow):
So I took pictures on the way to Dingalan bay from the middle of the bridge and this is what I saw: I swore to go swimming there on the way back from Dingalan Bay.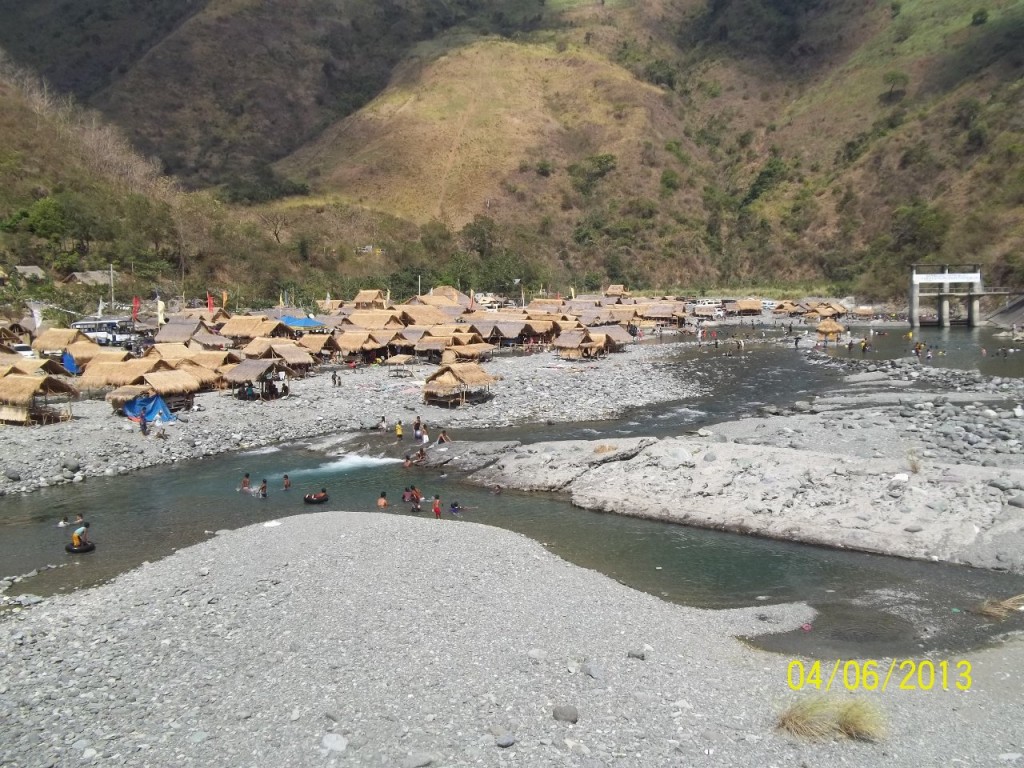 Remember that this is first week of April 2013… the height of summer heat in the Philippines. On the way from Palayan on the main highway it was extremely hot. There were no trees along the way, even the mountains were bare naked… seems the previous generations had deforested everything leaving nothing to this present generation to do but re-plant… re-forest.
Then comes this gem, this treasure of a spring where the river begins as you can see in the map. This is under the care and probably part of the home of the Dumagat indigenous people. Sharing their natural treasure for a bit of cash. They charged my car 40 pesos for entrance. See their sign: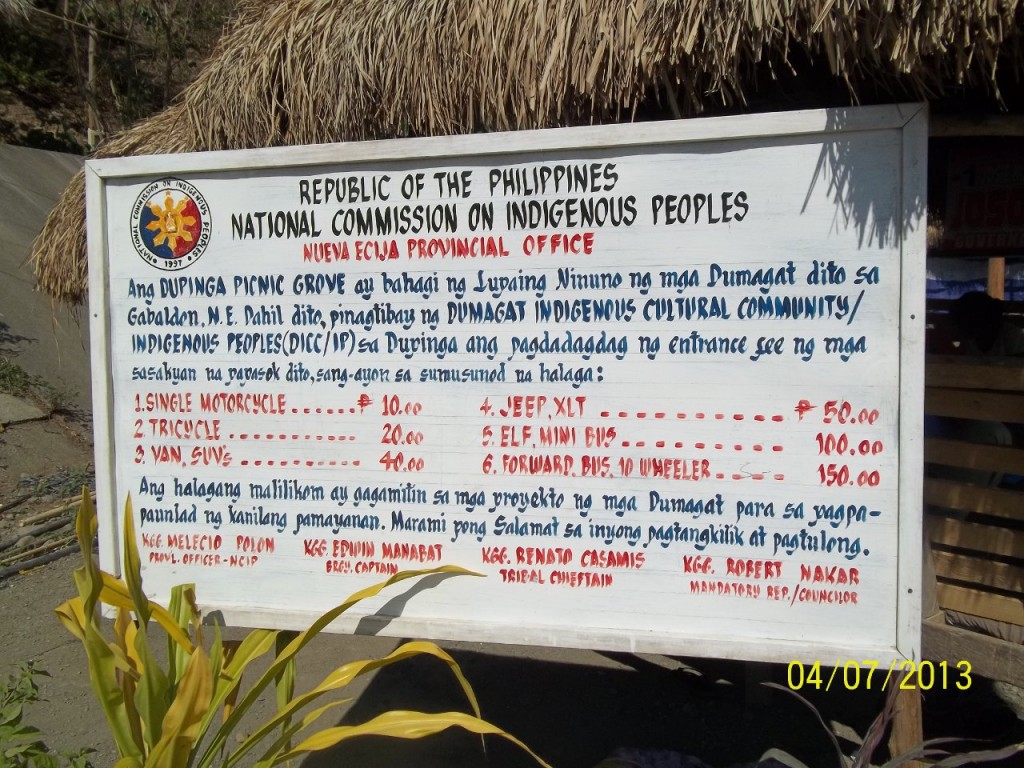 What was the natural spring water like? Absolutely tons refreshing! This Dupinga picnic grove was the highlight of the entire trip! This water was amazing! This water was perfect! The right amount of coolness, freshness, tastiness, the right current, the right depth. It's like everyone was in some kind of heaven / nirvana in the spring water. People of all ages. The strong young men were showing off their manliness jumping from the concrete tower into a deep enough pool section.
If you are on your way to Dingalan, Aurora, this Dupinga picnic grove needs to be your stop before Dingalan – and after Dingalan. Bring your own food. Do not pollute. Please care for the river, care enough for the people down stream.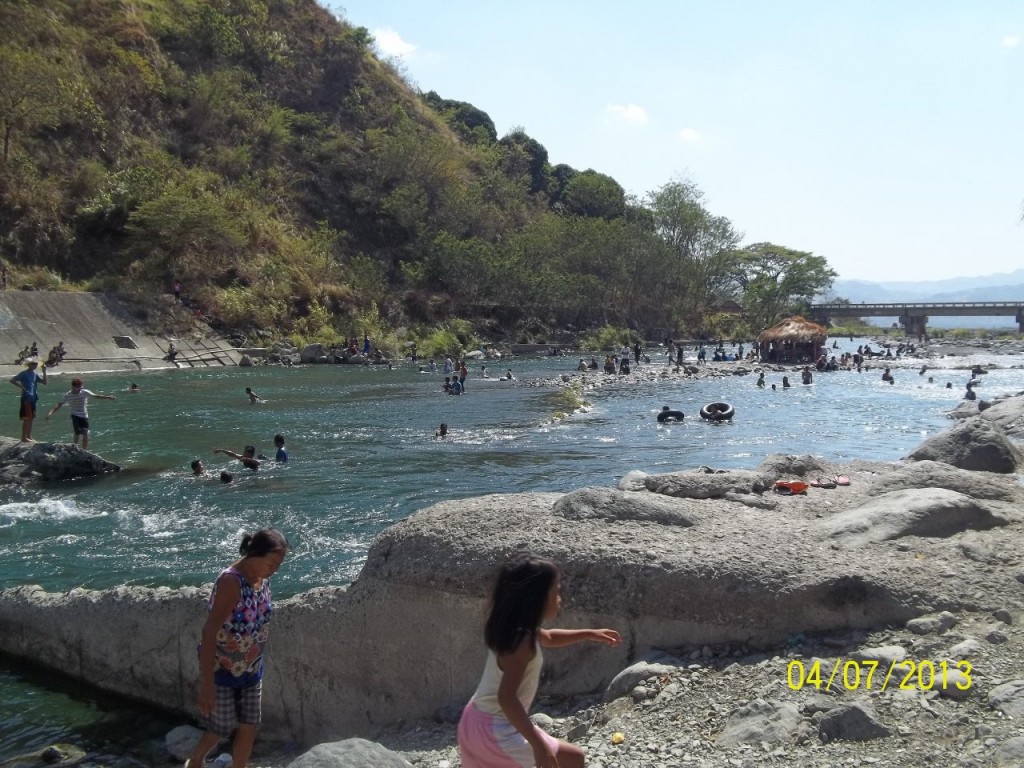 Brand new shortcut! You may shorten your trip to Dingalan by passing through the new Sta. Rosa. road through Magsaysay military reserve to Dingalan. It bypasses Cabanatuan and Palayan. You may save 1.5 hours. This is not on Google Maps and not on Apple Maps yet!