Most powerful Typhoon (HAIYAN / Yolanda) in recorded history made landfall… in the Philippines. Now.
Posted On November 8, 2013
Most powerful Typhoon (HAIYAN) in recorded history made landfall… in the Philippines. Now.
And the very first strike hit over Guiuan, Samar. The beach / provincial paradise I had just taken a vacation in just last October 25 to 31, 2013
I will post my vacation pictures and my account of this cool tropical paradise now just being destroyed by this Typhoon, and the email I sent to my family being so enchanted with this place… Guiuan Samar. I intentionally did not blog about this place because I do not want this place to explode in tourism like Boracay… seems they won't be get up for a few more years after this. I hope the new friends I made there will survive, I'm resigned to the fact they will ask for monetary help after this.
I am pretty sure the nipa hut where I stayed for a few days is destroyed by now. The people there have been uncontactable by cell phone since yesterday afternoon… probably the cell phone companies turned off their equipment.
My cousin in Boronggan city, Samar also facing the Pacific Ocean took refuge in his home town of Catbalogan where they are protected by mountains. His parents are stuck in Tacloban City where the eye of the typhoon is hitting right now.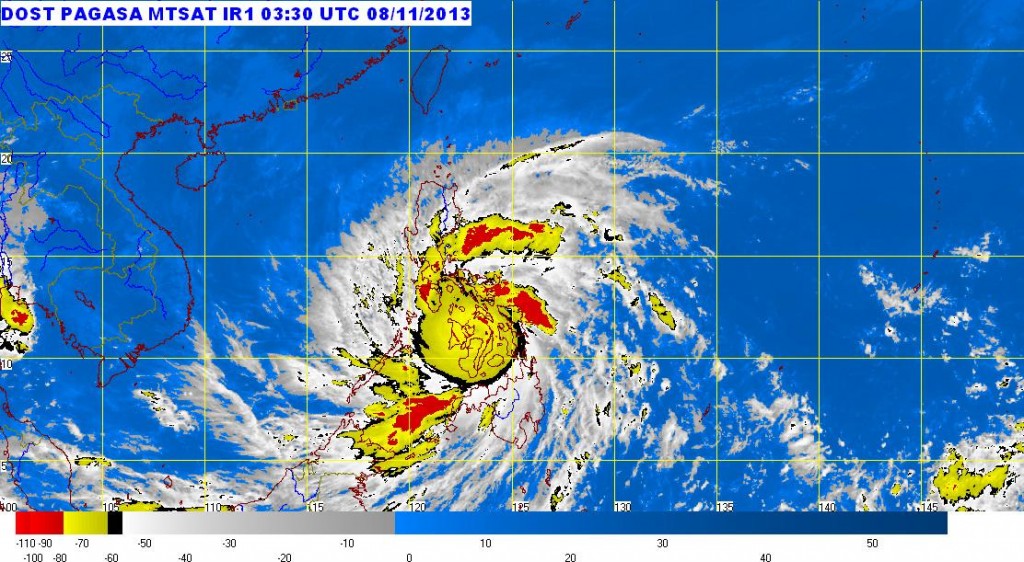 I'm in Manila and we just have light rains. Typhoon will be grazing us maybe in a few more hours.
and
and